COPYWRITING EXAMPLES.
JOURNALISM EXAMPLES.
Hopefully you've scrolled through some of my personal blog or checked out my portfolio.
No? You're into the serious stuff? Well, have at it. Below are some examples of my professional and academic work,
including published pieces in the Washington Post Magazine and the Cape Cod Times.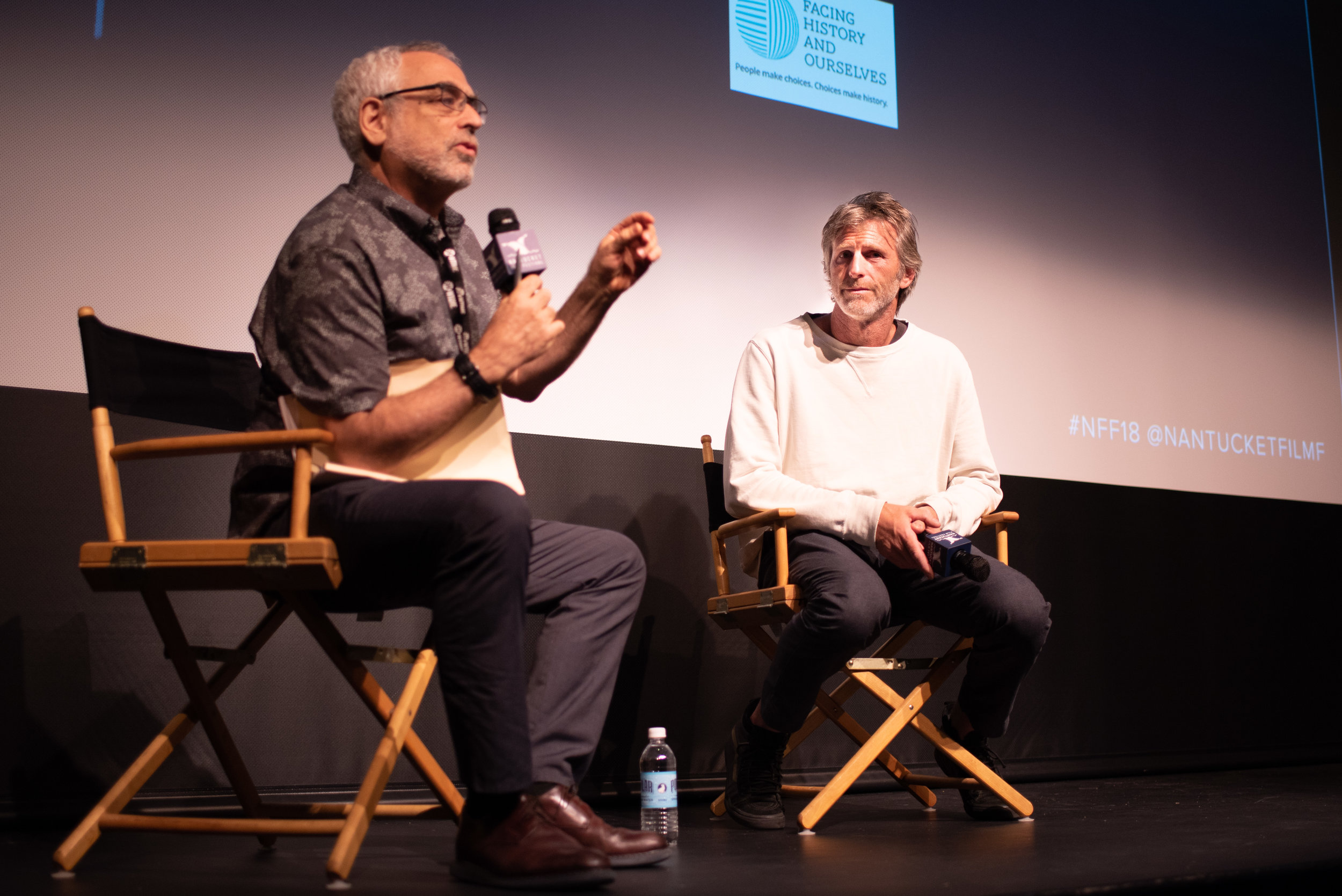 The Cape Cod Times:
Nantucket fest film focuses on KKK
It's not every writer who poses as a white supremacist in order to research a script. (Photos, article by Olivia W. Burns) Read more.
The Cape Cod Times: Celebrating the storytellers
Film festival honors writers, actors, filmmakers and their passion for their craft. (Photos, article by Olivia W. Burns)
The Washington Post Magazine:
Art resolutions for a new year
So, 2017 is finally ending, and we're bracing for the routine rituals: donning metallic party dresses, nursing hangovers and prepping tired resolutions, usually about slimming down and making everything in our lives perfect. Want to be a little more creative in 2018? For starters, how about making it a year of artsy fun? It's possible in Washington. Read more.
GW School of Engineering & Applied Science:
Student Profiles
"I think I literally leapt when I got my acceptance from GW," exclaimed Tabitha Huff, a freshman from Baltimore studying biomedical engineering. "I felt incredibly relieved that my future plans were coming together, and I'd be where I really wanted to be." Tabitha noted that though the past year has flown by – she got her acceptance this time last year! – some of her favorite moments of her freshman year have been with other SEAS students, whether they're working with professors on research projects (as freshmen!), or hiking and rafting during the New Student Getaway. SEAS also played a big role in Tabitha's decision to come to GW. "I came because I was really excited to be a part of SEAS! I really enjoy the specificity of this major as well as the brand new facility," said Tabitha. Do you have a similar story? #GWClassof2020 #WomeninSTEM
Helpful links:
The Westover School Lantern - 2012.
2014.
The Lantern is Westover's yearly literary publication. Inside are poems and art by students. I was editor-in-chief for two years.
Local News Coverage - Thesis
"As a student," Ms. Burns said, "I am constantly looking for an excuse to learn something new and different, and to widen my educational experience here at Westover, and beyond. The best thing about the SOMSI internship is that it isn't narrowly defined; you can adjust it to fit your interests and immerse yourself in a particular subject."
Ms. Burns has been an editor for The Lantern, Westover's literary magazine, for two years and has been the editor-in-chief of the School's yearbook for three years; in fact, her interests in literature, journalism, and design were a factor in her decision to focusing her research on Nicholson's An Alphabet.